Adventures in New Zealand: New Zealand is an adrenaline junkie's idea of heaven. Despite that, you don't have to be throwing yourself off the side of mountains attached to a piece of elastic to enjoy everything the outdoorsy side of New Zealand has to offer. There are plentiful less high-intensity activities to enjoy, and places to visit, with stunning scenery like you, won't believe.
Great Barrier Island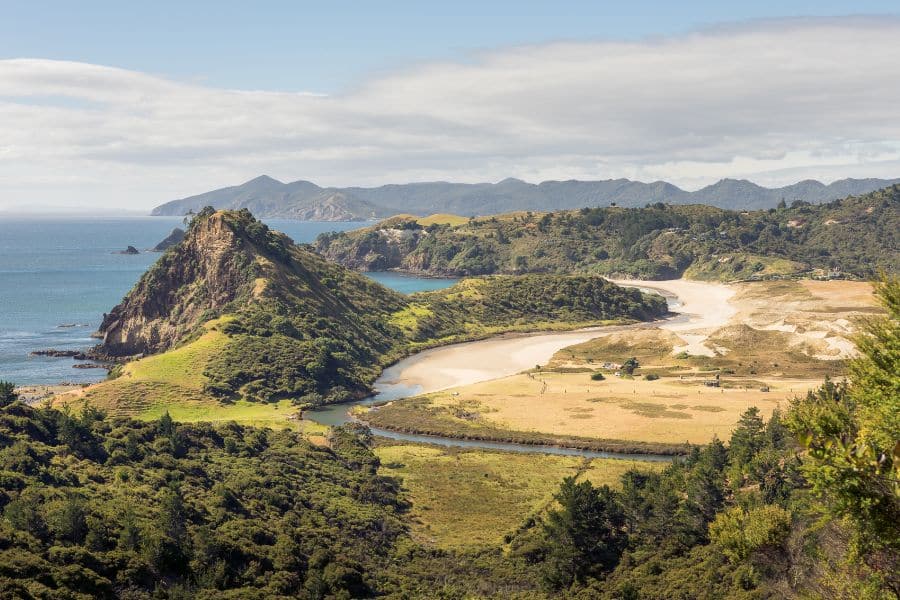 If you're wanting the best chance to check out vast nothingness, then head to Great Barrier Island, which is the last of the NZ islands before the Pacific Ocean takes over and stretches into the blue beyond. You'll find stunning, wild beaches, untamed beauty, fantastic surf, with rustic accommodation.
Surfing at Raglan
Anyone with an eye for surfing will know that Raglan has the world's longest left-hand break. Now, if you're not so much of an enthusiast and have no idea what that means, it's basically telling you that the surf is good here. This chilled-out town has good nightlife and lots of places to stay, and you can grab a board and learn to surf at the famous surf school.
Milford Sound
Put simply, Milford Sound has some of the most jaw-dropping and stunning scenery in the world. Situated in the Fjordland National Park, you'll find rainforests, waterfalls, and wildlife, including occasional whale visitations, with an iconic rock face soaring into the clouds. This is certainly one for the camera.
Milford Track hiking
One of the best walks in New Zealand, this 53km walk is a very popular hiking track and covers beautiful scenery. Accommodation is available, again rustic, and the track is best reached by ferry. Varying levels of ability cover the track, but because of the changeable conditions, always remember to take the correct equipment with you when you embark on your hiking expedition. By this, I'm talking good quality hiking boots (never scrimp on quality here), a compass, a map, water, water purification tablets, water bottle, a flashlight, snacks, a first aid kit, sunglasses, sunscreen, insect repellent, lip balm, hiking poles, and suitable clothing. These are the basics!
Tongariro National Park
Another great place for hikers, the famous Tongariro Alpine Crossing passes through an active volcanic landscape. This takes around 6-8 hours to complete, but the lunar landscapes you pass are worth every single second. The park is actually a World Heritage area and covers three major mountain peaks, so you can imagine the photographs you'll gleam during your visit.
Aside from these fantastic outdoor adventures, you have many other activities you can do almost anywhere in the country, such as bungee jumping, skydiving, rock climbing etc. Like I said, total outdoor dream.