What more could you ask for on your summer break than a sun-drenched Mediterranean island full of beautiful young people and pulsating with all of the latest club classics?
Ibiza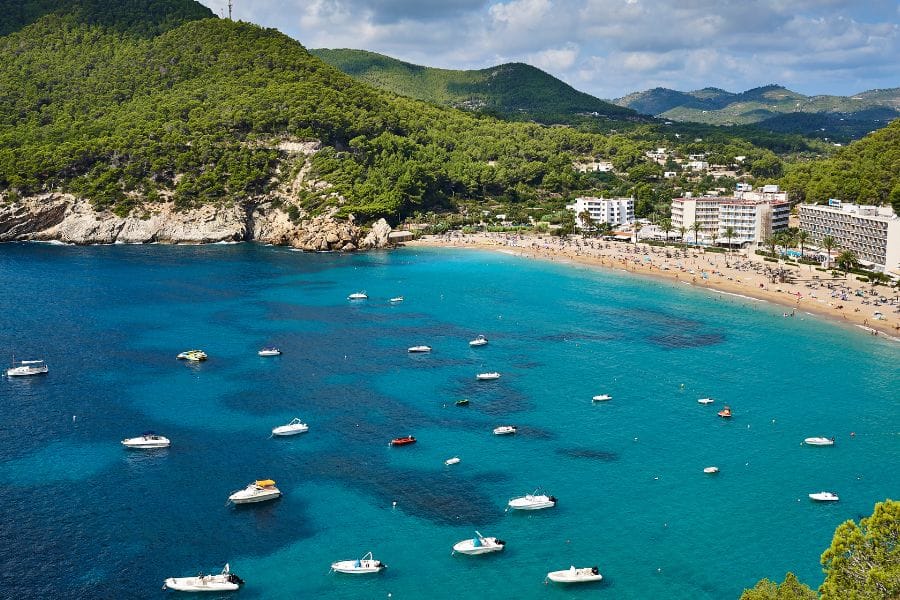 As the best-known party island in the Med, Ibiza is no stranger to hosting the biggest and most extravagant summer holidays this side of Miami. If it's big names and packed clubs that you're after, Ibiza is the place! Combine with gorgeous beaches, a historic old town, and some great cuisine, and you've got yourself a winner.
Ibiza holidays are great value for money, providing you book with a reputable lender, and ensuring that you have a great range of activities to enjoy. It's important to remember that the cost of drinks and entrance to clubs may be high in some areas, so make sure you're prepared when it comes to planning your holiday budget.
Malia
Set on the beautiful island of Crete, Malia has been a popular tourist resort for years. It's only in more recent times, however, that the surge in young British holidaymakers has transformed it into a top party destination.
Though the clubs may not be quite as famous as those on Ibiza, Malia still has its fair share of great nightlife spots – many of which are significantly cheaper than their Spanish cousins. There's also a lot to do during the day, with the warm waters of Crete being perfect for adrenaline-fuelled water sports or low-energy relaxing.
Ayia Napa
If you're looking for somewhere that falls between the expensive mega clubs of Ibiza and the cheap, relaxed vibe of Malia, Ayia Napa could be for you. Bigger than Malia and offering a slightly more varied range of bars and clubs, Ayia Napa has a great atmosphere and a real buzz around the main parts of town.
Though a little is more expensive than Malia, Ayia Napa is a great option for those looking to experience the great nightlife on a budget. Ibiza, Malia, and Ayia Napa all make great holiday destinations, so choosing between them can be tough.
If you're after big names and world-famous clubs, it's got to be Ibiza. Ayia Napa wins a mid-priced break with a great atmosphere, but if it's cheap and cheerful that you're looking for, Malia is the place to go.